Refurbishment is the word on everyone's lips and provides a unique opportunity to fundamentally rethink, redesign, and modernize buildings for the long term. Refurbishments are seen as one of the most effective measures on the path to climate neutrality in the real estate industry because they use the gray energy of existing structures, thereby reducing building costs as well as a significant amount of greenhouse gas emissions. This bodes well for both commercial and sustainable investments. Moreover, given increasingly lonely inner cities and obsolete properties with outdated usage concepts, refurbishments are considered a suitable means of bringing back vital urbanity and quality of experience to bleak cities – a key argument, particularly for the ever-increasing number of companies seeking space.

But how do you arrive at the ideal structure, the perfect concept for successful refurbishment? How do you find suitable properties that are still hiding their incredible potential?
Leonhard Sachsenhauser, Founding Partner of Coros, explains: "In addition to traditional real estate expertise, we need a whole range of other ingredients, too." Above all, going the extra mile to identify suitable properties. According to Sachsenhauser, a comprehensive approach entails talking to people living in the neighborhood of a building or quarter, speaking to renters and contractors. "We think our way into every place, its history, structure and the people. We develop our concepts for people – only then will our buildings work in situ. Each building interacts with its environment in a unique way," said Sachsenhauser.
The urban context has to be right
The location is also an important consideration when it comes to refurbishments. In Germany, Coros focuses primarily on urban hotspots with a unique dynamic – first and foremost the country's two metropolises of Munich and Berlin. Because of the outstanding quality of life on offer here, in addition to their unique ecosystems comprising innovation, educational opportunities and science, both cities are magnets for attracting talented individuals and international companies – from established blue chips to dynamic tech companies.
"In addition to these fundamental factors, the building itself needs to fit well into the urban context and possess an intrinsic quality that can be reawoken," said Lutz Keßels, Head of Project Development at Coros.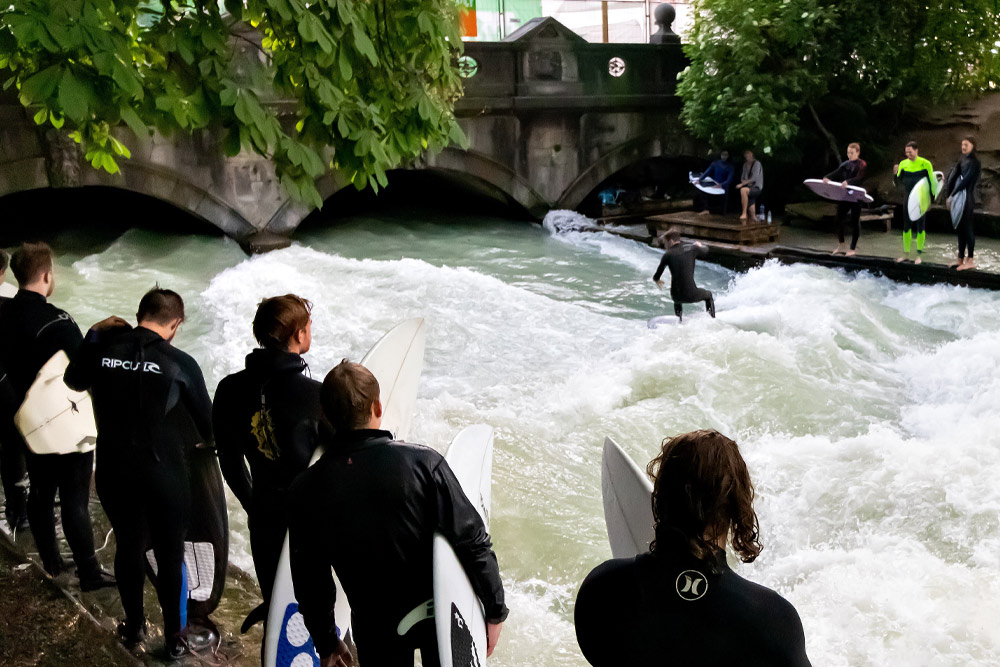 Case in point: the 'Alte Post' building in Berlin's Neukölln borough. The location of the listed main building is certainly fantastic and it is structurally very sound, yet it had too many dark, poorly lit areas. Separating the ceilings enabled the creation of an atrium, which made it possible to design a new arrangement of high-quality, well-lit office spaces set over several floors. "In this case, forgoing some of the available space meant significantly increasing the quality of the finished design," concluded Keßels.
A connecting building was added to the property, and student and residential housing integrated within the site. "This design allowed us to design the accommodation area cost-effectively and add an innovative wood-hybrid structure, resulting in greater ESG impact," said Keßels.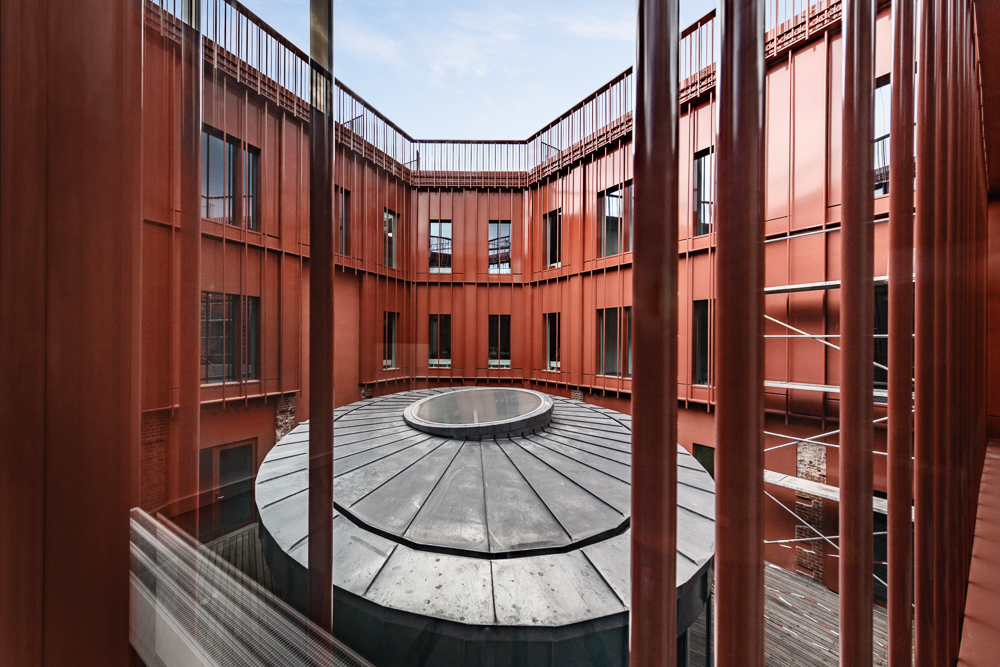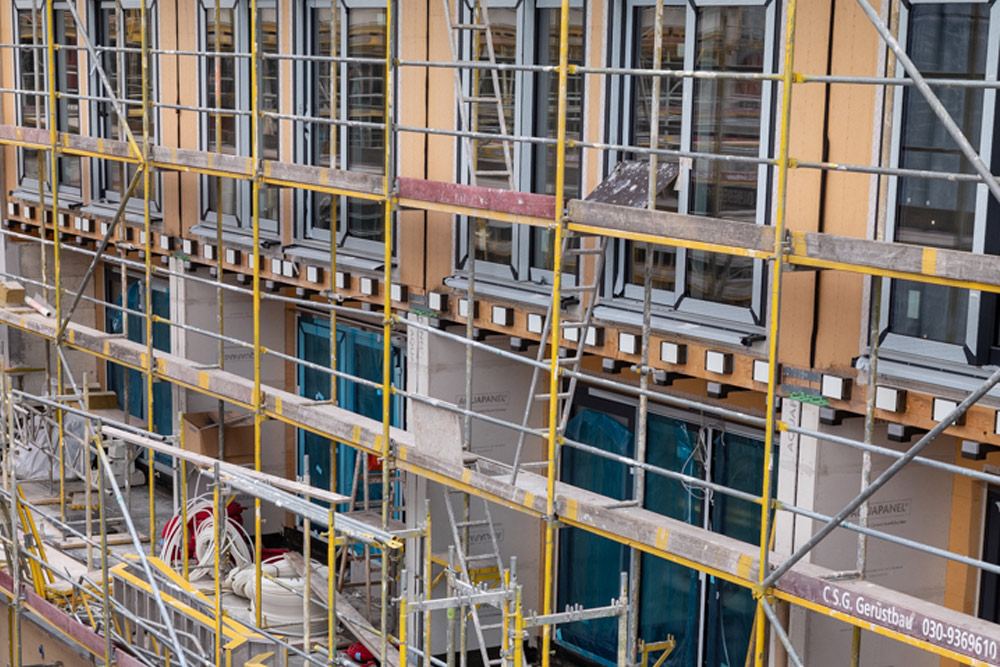 The path to the perfect solution is often long and winding, however. "There is rarely only one concept for a refurbishment," said Keßels, reflecting on his many years of experience. The end result, he says, is the outcome of a lot of work and the courage to break out of established patterns of thinking. First and foremost, it requires interdisciplinary involvement, both with younger colleagues and with external specialists. In addition, Coros sees involving stakeholders in the neighborhood as an essential aspect of the project, as Sachsenhauser stressed: "Local politicians and residents of the area are, in our view, not obstacles to the project but vital sources of expertise whom we consciously include in our planning. They provide key input that helps shape our design."
Demand for ESG from investors is rising
Since the beginning of the disclosure requirements in March 2021, refurbishments have increasingly become the focus of the real estate and investment industry – mainly because today's real estate portfolio in particular must contribute to the strategy of achieving climate neutrality by 2050. Liquidity for non-sustainable properties will continue to decline and this status will increasingly be reflected in sale prices: "ESG due diligence is now mandatory to avoid the risk of deductions due to lack of technical due diligence, and to minimize the sustainability risks," said Marion Paroli, Head of ESG at Coros.
Even today, nobody yet knows the extent to which sustainable project planning can increase the value in Euros, she says, in part because there is a broad swathe of measures. Nonetheless, demand from investors for sustainable refurbishments continues to increase sharply. "If you don't make a start, at some point the train will have left the station," Paroli said. Measured against the total investments, the costs of many ESG measures, and corresponding certifications, can be achieved with relatively small investments. The costs generally fall in the lower single-digit percentage range, Paroli added.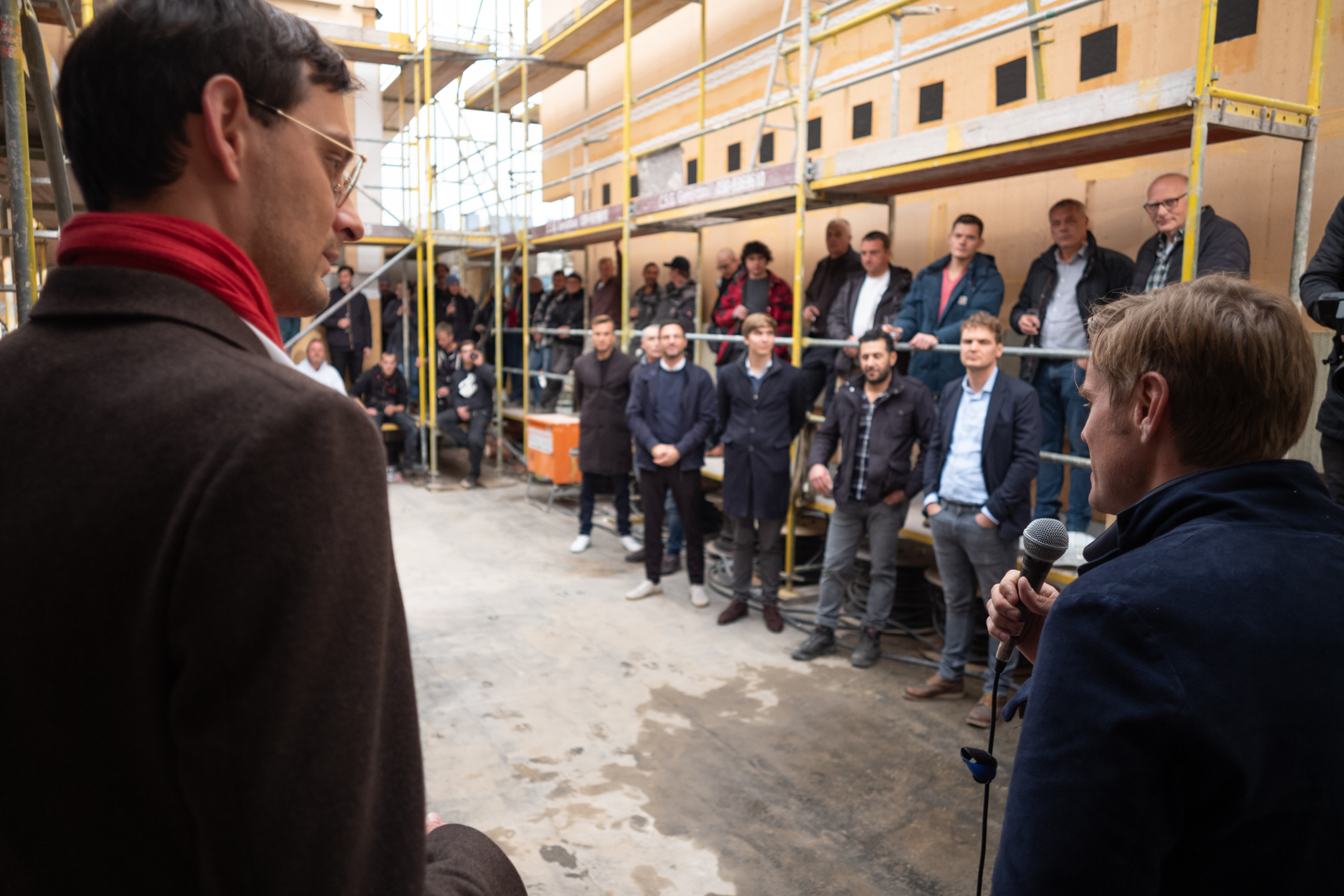 Sustainable refurbishments require a digitalization process
The primary objective is notably to reduce energy consumption and minimize greenhouse gas emissions. In other words, to design a building's environmental journey with the aim of achieving climate neutrality by 2050 – or sooner, in the best-case scenario. As she explains, in addition to the 'E', the 'S' of ESG is growing ever more important. What does the tenant composition at the location look like, how good are the public transport links, has accessibility been factored in? The 'G' also needs to be considered.
For sustainable transformation to succeed and existing buildings to support ESGs in the long term, it is crucial, she says, to understand the status quo. "Data, data, data – a basic prerequisite for a successful sustainable refurbishment," said Paroli emphatically. She adds: "Right from the start, collection and evaluation of this data should take place via a clearly defined and fully digitalized process. At Coros, we are on the right track."