E-commerce is booming and this trend shows no signs of abating. In both the B2B and B2C sectors, consumer choice, immediate product availability and fast delivery times are now the foundations of the end-customer-focused trade of goods. Digitization, new ways of living and working, as well as changes in consumer purchasing behavior, have all driven this trend forward – and the pandemic only added fuel to the fire. According to forecasts from the German Parcels and Express Logistics Association (Bundesverband Paket-und Expresslogistik, BIEK), by 2025 the courier, express and parcel (CEP) market in Germany will account for almost 6 billion deliveries every year. In 2020, we already saw a record 4 billion deliveries dispatched across the country.¹
Especially in expanding cities such as Munich and Berlin, logistics providers and local authorities are facing new challenges. If companies are to keep pace with consumer demand, their logistics infrastructure must be located as close to the end customer as possible. Demand for suitable logistics real estate is therefore high, but space in cities is very limited and the urban infrastructure is in many cases already overstretched. What is needed are urban logistics solutions that address these challenges while also helping to build attractive and sustainable cities.
Growing importance and differentiation of urban logistics real estate
Urban logistics real estate has a vital role to play in resolving these issues. If companies are to run their urban logistics operations effectively and ensure a seamless supply network, they require a sophisticated logistics chain comprising a mix of different logistics real estate in suitable locations, for instance based on a hub and spoke model.
In this model, large e-fulfillment centers serve as storage hubs on the outskirts of cities, while direct deliveries to end customers – the last mile logistics – are dispatched from smaller centers including urban distribution centers, micro-fulfillment centers and permanent or mobile depots set up locally to distribute goods to different districts. In growing metropolitan regions, these centers and depots provide attractive investment opportunities for investors.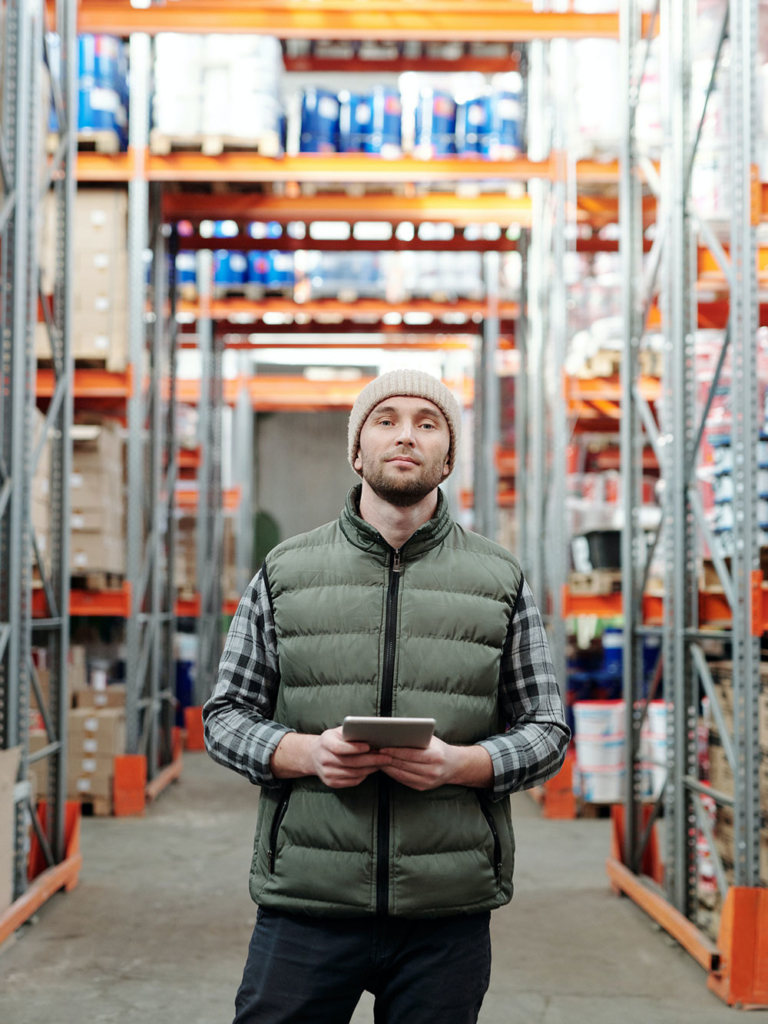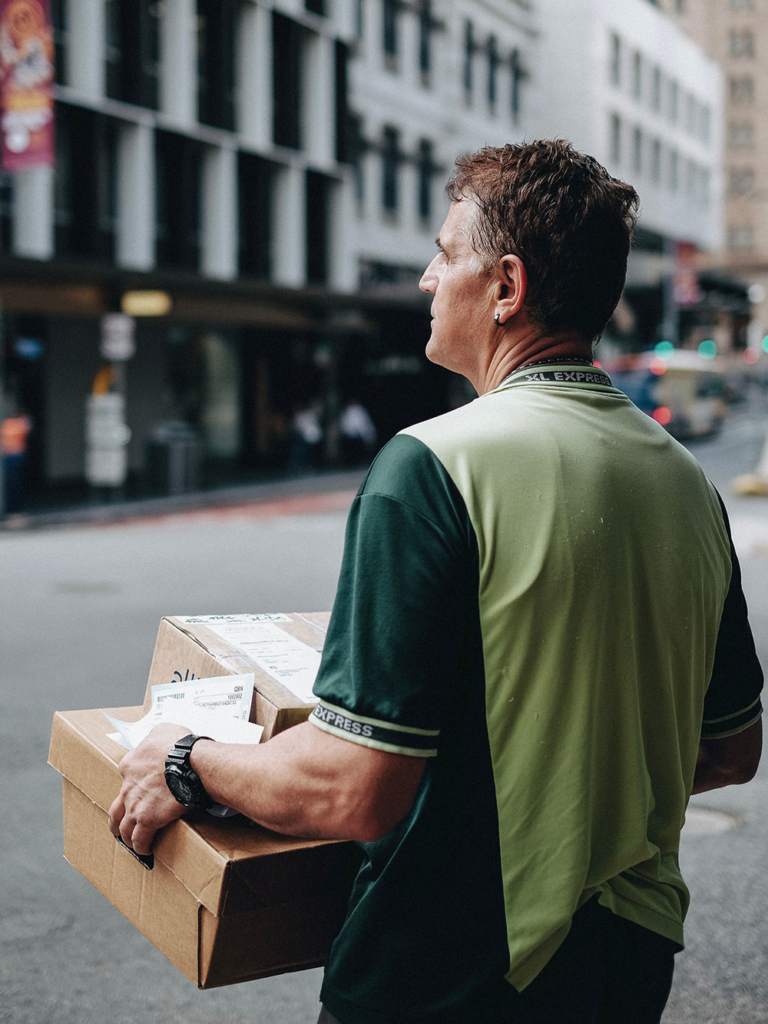 The challenge of the last mile
E-commerce is now the biggest driver of demand for real estate in the logistics sector.² Surveys of companies from a wide range of industries show that 60% of them are planning to expand their last mile real estate over the next 12 months in response to growing demand from online retail.³ Demand is enormously high, but particularly in inner cities and conurbations, there is all too little space available, meaning competition between logistics providers and e-commerce businesses is only set to intensify.
In addition, the growing number of delivery vehicles on the road significantly increases air pollution and exacerbates congestion on cities' already busy streets. Studies show that delivery traffic is responsible for around 80% of congestion in cities⁴, which further worsens the condition in some of the most congested city centers in Germany like Berlin and Munich. Politicians are tackling these problems by introducing policies to reduce traffic in city centers and promote the use of smart logistics solutions. And end customers too – while also expecting ever-faster delivery times – are demanding that supplier and online retailers switch to climate-friendly logistics solutions such as cargo bikes or electric scooters for their deliveries.
Demanding requirements for premises and technical equipment
As a result, the requirements for logistics real estate are very demanding in terms of the premises themselves and the necessary technical equipment. If we are to build effective logistics networks for the last mile, we need to focus on smart solutions for integrating logistics premises into mixed-use real estate and on reallocating and converting existing structures. With so little space in our city centers, we have no choice but to repurpose the available real estate in this way. For instance, the empty top floors of city center department stores are ripe for conversion into inner-city micro-fulfillment centers.
Likewise, permanent and mobile micro depots are popping up in empty retail units, parking lots and other unused urban spaces to provide companies with storage facilities in city centers. With these depots in combination with the micro-fulfillment centers, companies can offer their end customers same-hour deliveries, something that is particularly important for grocery delivery companies such as Gorillas or Flink. Such unused urban spaces, in particular empty retail units in city centers, can also be repurposed as light industrial real estate for urban workshops and similar.
Moreover, urban fulfillment centers can be established at secondary locations close to the city center by repurposing industrial real estate or specialist superstores such as car dealerships and electronics retailers.  These centers provide a link to the large e-fulfillment centers located on the outskirts of the city.
When implementing all these ideas, it is important to remember that logistics providers and e-commerce businesses have specific needs and requirements for their logistics real estate in terms of location and set-up. Good links to the road and rail networks are vital, as are certain architectural requirements including first-floor access, 24-hour access to the buildings, and the flexibility to use the space in different ways. Buildings should also have suitable equipment for loading and unloading goods on the different floors. Finally, and most importantly, the real estate needs to be sustainable.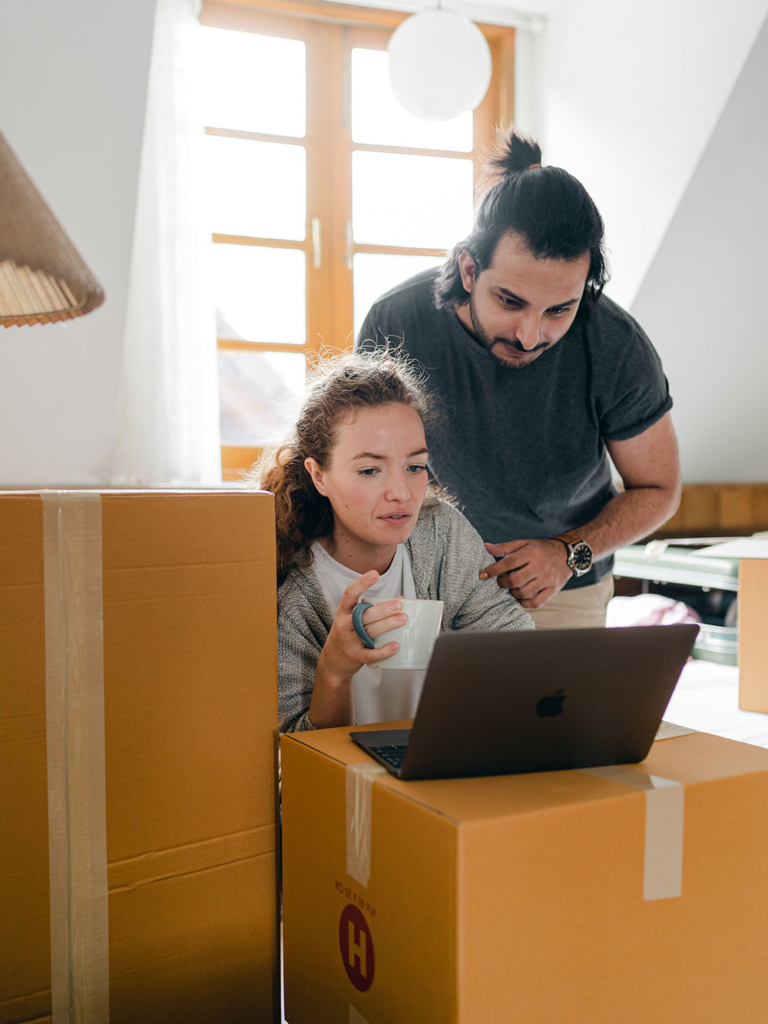 Tenant-focused approach – the key to success
One of the most important keys to success is an in-depth understanding of the relevant market and the needs and requirements of logistics providers and online retailers – and for that a tenant-focused approach needs to be adopted. It is vital that real estate experts and logistics organizations work together to find solutions to central questions, not least in terms of the building design.
Particularly in Berlin and Munich, smart solutions in logistics real estate are opening up attractive investment opportunities. Both cities are experiencing high demand from e-commerce retailers including those in the grocery sector. Both cities are home to these cities' urban communities who – as the target group – have a real appetite for new e-commerce concepts and sustainable delivery solutions such as electric bikes. This leads to highly dynamic logistics markets, offering enormous potential for the development of sustainable, future-proof real estate for the logistics sector.