Developing the quarters of major cities can offer unique opportunities to maximize their potential. Via appealing and smart usage concepts, for example, that revitalize unused urban spaces. Nowadays, such projects have to be managed flexibly to meet the many different needs of the stakeholders involved.
For Lutz Keßels, Managing Director of Quartier Am Humboldthain GmbH and Head of Project Development at Coros Management GmbH, these three things are crucial to make complex projects work: An intelligent usage plan, involving stakeholders in the creative process from the inception and sustainable construction.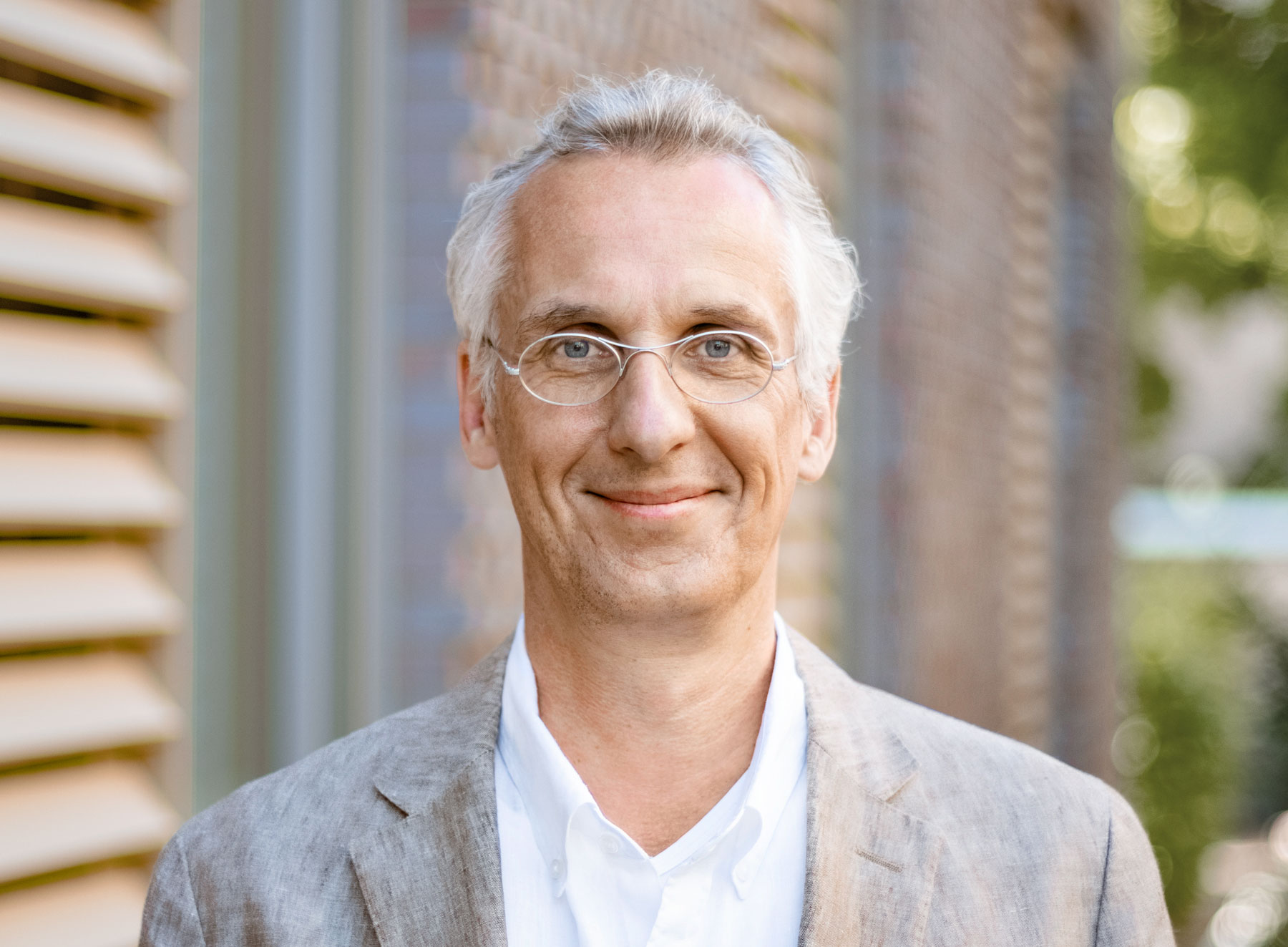 Mr. Keßels, why do you enjoy taking on the challenge of urban brownfield sites or dysfunctional buildings?
As a Berliner, when I stroll around the city today, I see so many places falling short. The lack of foresight in many developments or refurbishments is also impossible to ignore. And all despite the golden opportunities we had to reinvent Berlin after the wall came down. I mean, both Friedrichstraße and Potsdamer Platz sprang up in a flash, but they leave me – and I think many other locals – cold. The plan was to quickly spruce up Friedrichstraße back to its best. What we got, though, is a bleak no-go thoroughfare, choked with cars. Potsdamer Platz, too, is not somewhere you linger. It's congested and unappealing at street level. Hiring top architects to revamp the facades is not going to make a quarter thrive on its own. There's far more to it than that. Back then, those behind such projects failed to bring more stakeholders on board and ask them: What kind of city do people want? What is going to endure? Personally, I want to make major cities like Berlin or Munich more attractive, livable and sustainable by creating quarters that prosper.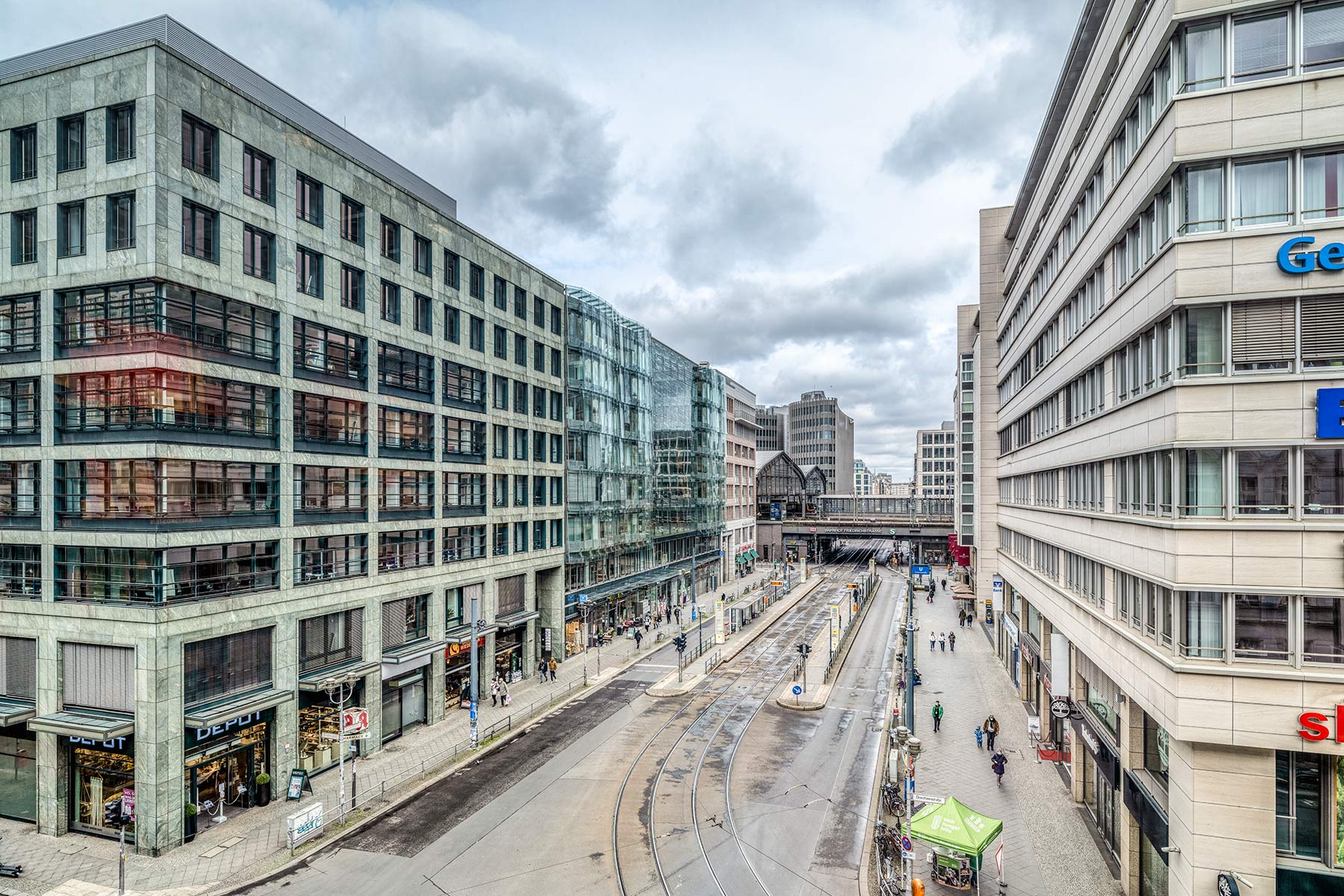 Back in the 1990s, few people prioritized topics like sustainability or people-friendly design. Was that down to a we-know-best mindset, do you think?
Well, 30 years ago of course, we didn't know then what we know now. But even so, I remember the projects mentioned arousing lively debate. Above all, things were rushed and planned without care. Of course, they wanted to rebuild Berlin quickly as the capital, but local needs were ignored. People quickly lost faith in the process by the end of the 1990s and many areas became ghost towns. Our aim as a real estate company is to steadily progress. Through meaningful dialog with authorities and civil society, we hope to develop urban quarters that improve on three decades ago. Namely, we want to kick-start the industry, prove that people-centric development is viable and ensure our property remains usable and livable long term.
Nowadays, what is your image of a successful quarter?
There's no simple answer. Every quarter or building is different. And you always experience something new and exciting when striving for the best result. What I can share, though, are three interdependent factors that I consider critical to success today:
Number one: When considering usability, you need to think long term. How do you upgrade districts downtown? It's not easy. We need inclusive developments that are as livable as possible and meet multiple needs. Culture and leisure facilities, appealing places to eat and greener commercial areas can all help turn struggling quarters or buildings around.
Number two: Getting the urban community involved and giving them a say when developing a quarter is crucial. And establishing a dialog with the surroundings is what makes areas thrive. Local needs largely dictate how areas are used and designed.
That's why planning with locals involved and tapping into their expertise makes sense, to keep the quarter as attractive, wealthy and resilient as possible long term. Developers can leverage their know-how, everyday experiences and interests to design quarters that will remain sustainable and meet wide-ranging needs. Quarters like this will also be widely embraced by society and stand the test of time.
Number three: To accept our plans, people need to believe that our actions will help create a greener city and reduce long-term emissions. Given climate change and how it will impact packed urban areas, this is vital. The priority here is to construct sustainably from scratch only when needed and refurbish and renovate where possible. This approach also reaffirms the ecological qualities of such properties when they subsequently go into use.
You mentioned the need to get local stakeholders on board. But downtown real-estate projects and investments tend to be controversial at the outset. How do you find the common ground that gets people talking?
You will never get a construction project that pleases everyone – that's just how it is. Provided you get most people on board with a project, I think that's already good. For me, the Quartier Am Humboldthain (QAH) quarter development in Berlin-Mitte is a good example of how local stakeholders can get involved and use their insights to help get urban development on the right track. Here, "open project development" became the driver for a transparent workshop process. Multiple discussions saw experts and citizens brainstorm the project concept and its usage scope. Representatives from administration, politics, business and science were also present.
Right from the start, we went in with a blank sheet of paper. We didn't advocate any architectural agenda - in fact - we didn't have one in the first place. We listened to all the stakeholders and took their knowledge, wishes and interests into account. Encouraging them to share their insights and get involved in the process helped the project immeasurably. We even launched an architectural contest based on the workshop results. The earlier you get such stakeholders involved, the easier it is to explain the design thinking behind a project to local stakeholders. For example, the QAH development area is designated for commercial use with production, which explains the lack of residential construction.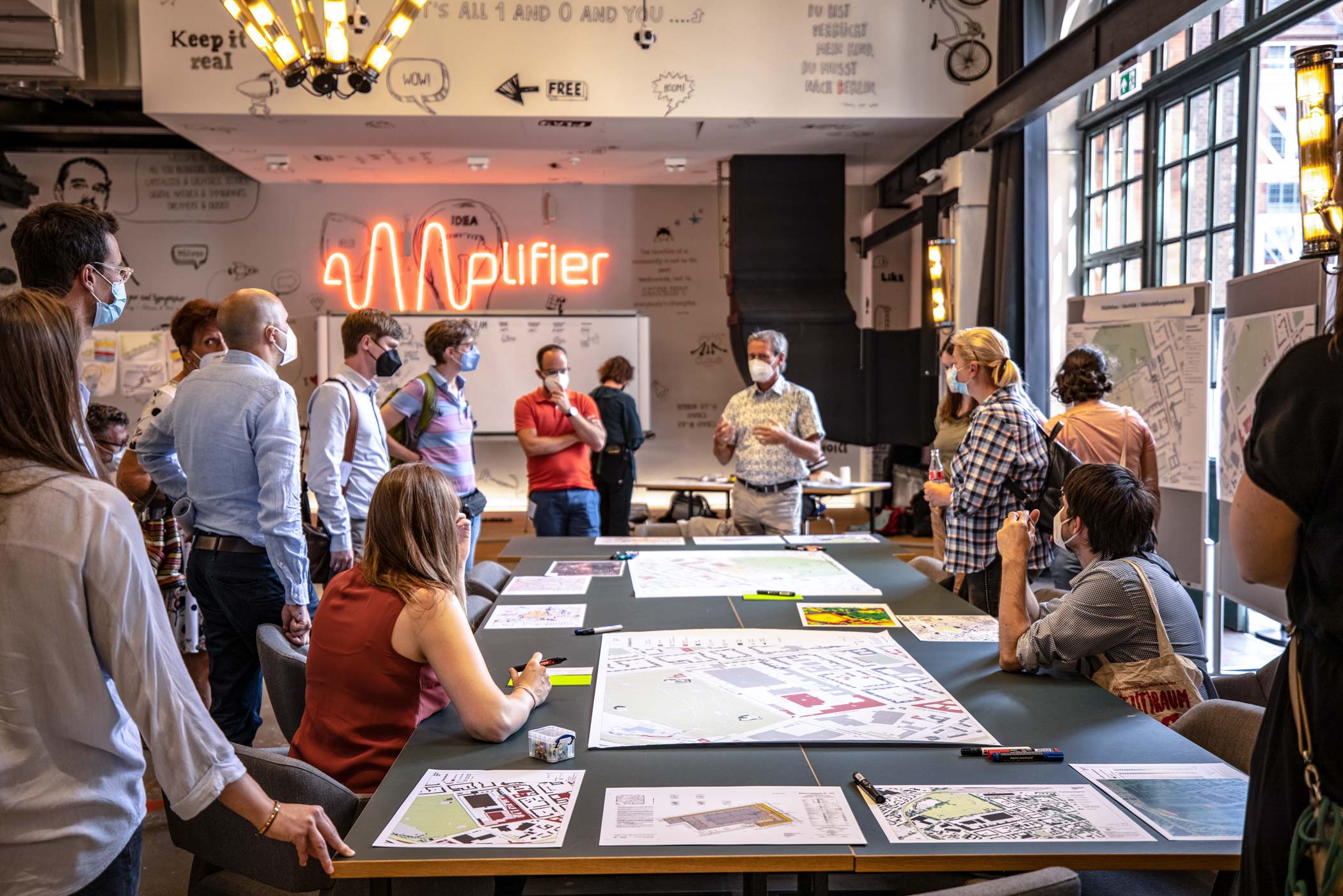 Mr. Keßels, last question: how do you envisage the city of the future in 2050?
Cities will always evolve, regardless of whether (and how well) we control the process. In my view, one of the cornerstones to shape tomorrow's cities and leverage the three pillars of smart usage concepts, early involvement of relevant stakeholders and sustainable construction is this. Engaging political and corporate members, civil society and investors in open
round-table discussion and acting on the results.
We're now striving to shift from the tear down and rebuild cycle every 30 years but refocus on circular building. Upgrading and repurposing existing buildings with green refurbishment is one example. But we're also targeting closed cycles to reuse materials when demolishing or dismantling buildings, to avoid emissions and waste. The norm in future cities will be highly functional inclusive quarters that cater to wide-ranging users. Ultimately, I think all of us will gain from embracing these ideas and taking them to heart.